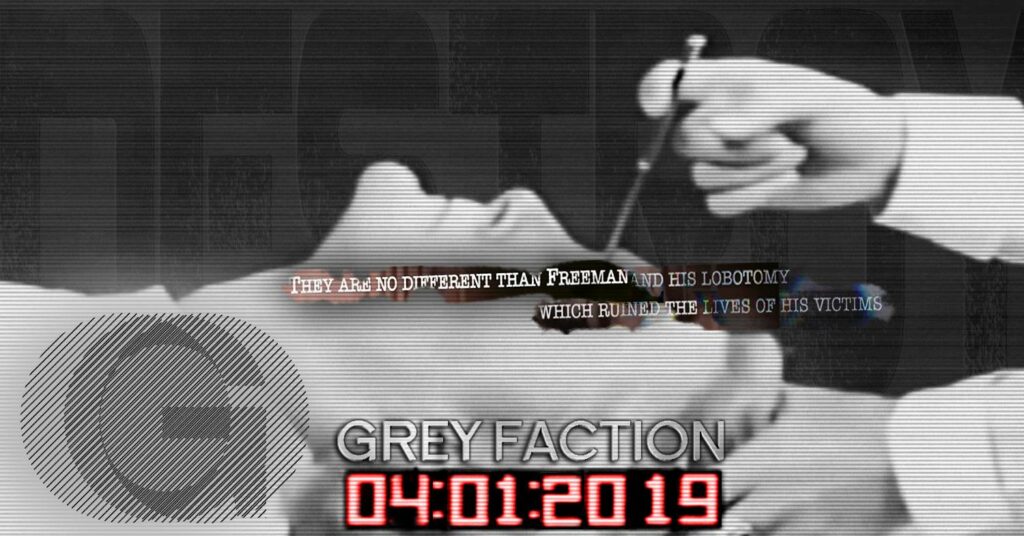 The Satanic Temple (TST) will conduct a national Destruction Ritual on April 1st, 2019, with the intent of symbolically destroying dangerous pseudoscience and delusions of Satanism that keep culpable organizations like the International Society for the Study of Trauma and Dissociation (ISSTD) in power. TST is publicly calling for the unequivocal destruction of the ISSTD for their propagation of harmful conspiracy theories of Satanic ritual abuse, and their promotion of long-debunked recovered memory therapies.
Destruction Ritual videos, created by participating TST chapters, may be observed here when they go live at 8:30am EST.
We encourage supporters to join us in exposing the ISSTD by posting on Facebook and Twitter using the following hashtags: #ISSTD2019 #ISSTD19 #ISSTDAC2019 #ISSTDAC19 #GreyMass.
Grey Faction has long been dedicated to exposing the fringe mental health practitioners who perpetrate Satanic Panic hysteria that harms patients and ruins lives. The ISSTD is representative of this fringe.
Like Freeman's lobotomy, recovered memory "therapy" is not only dangerous and outdated, but has left a trail of victims. It is through this "therapy" that fringe mental health practitioners launder and propagate conspiracy theories of Satanic ritual abuse, effectively using vulnerable patients as human shields.
The Satanic Panic must end.