Education: MSW, Simmons College School of Social Work, 1991
License: LCSW (#L2929), Oregon State Board of Clinical Social Work, 2000-2021
Office: 530 NW 23rd Ave #109, Portland, OR 97210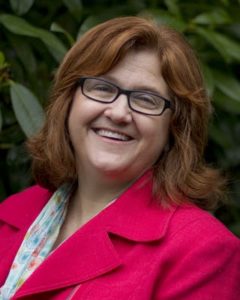 Professional affiliation outside of private clinical practice: 
Why Susan Pease Banitt is on our radar
Banitt is a strong believer in the narrative that a widespread and organized campaign of ritual torture and sophisticated mind control is leaving a wake of individuals with repressed memories and severe DID.  She believes in organized abuse by Satanic cults.  Pease Banitt describes herself as having been a champion of evidence-based mental health, but also having recently evolved away from this with her 2019 book Wisdom, Attachment, and Love in Trauma Therapy: Beyond Evidence-Based Practice.  In fact, her practice is replete with pseudoscientific and questionable beliefs and modalities.
Wisdom, Attachment, and Love in Trauma Therapy focuses on the creation of the therapist as healing presence rather than technique administrator—in other words, how to be rather than what to do. Trauma survivors need wise therapists who practice with the union of intellect, knowledge, and intuition. Through self-work, therapists can learn to embody healing qualities that foster an appropriate, corrective, and loving experience in treatment that transcends any technique. This book shows how Eastern wisdom teachings and Western psychotherapeutic modalities combine with modern theory to support a knowledgeable, compassionate, and wise therapist who is equipped to help even the most traumatized person heal.
In her own words