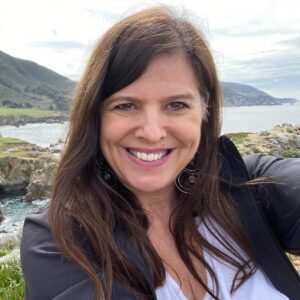 Other Employment:
(past) Instructor for PESI (Professional Education Systems Institute)
Professional Affiliations:
International Society for the Study of Trauma & Dissociation (ISSTD)

Fellow

 

American Society of Clinical Hypnosis (ASCH) certified approved consultant, member, and former Vice President

Minnesota Society of Clinical Hypnosis (MSCH) - member
Awards:
ASCH - Journal Award, Merit Award, Presidential Award (for her work with ISSTD)

MSCH - Daniel P. Kohen M.D. Outstanding Clinician Award, June 2014
Publications:
Extensive Calendar of Speaking Engagements, including:
Minnesota Society of Clinical Hypnosis (multiple events)

American Society of Clinical Hypnosis (multiple events)

Japanese Society of Clinical Hypnosis

Ego State Therapy and Applications for Trauma, sponsored by

First Person Plural

Intermediate Clinical Hypnosis Pre-conference Workshop, ISSTD

Applications of Dissociation in the Mainstream, ISSTD

Teaching Basic Hypnosis Pre-conference, ISSTD

Fundamentals of Clinical Hypnosis Pre-conference, ISSTD
The work of Wendy Lemke contains numerous references to hypnosis and to Dissociative Identity Disorder (DID), which is present especially in her earlier work. In her video You're Not Crazy & You're Not Alone, advertised on her website as an "educational resource on DID," the introduction states, "Dissociative Identity Disorder (formerly called Multiple Personality Disorder) is more common than you think. It's often missed or misdiagnosed because it presents like many other disorders and clinicians are often not adequately trained to assess for it."
In 2005, she wrote an article for the American Journal of Clinical Hypnosis in which she states, "In this author's experience, it is quite common for people with DID to have developed an ego state or cluster of sexual selves for the purpose of sexual behavior." For her non-DID clients who have difficulty finding their sexual selves, she recommends hypnotic age regression to find and cultivate alter-like "parts," and encourages the client to give the sexual "part" a separate name.
In a 2007 article published in ISSTD's Journal of Trauma & Dissociation, her emphasis on cultivating the names and personas of "parts" continues as she describes convoluted conversations with a client's "alters" about the changing of their names as part of the therapeutic process, informing the "alters" of the changes, and gauging their reactions. She recommends that her clients create folders or journals with drawings of these "alters," created by other "alters," producing from one client a drawing that bears more than a passing resemblance to a creature from the fantasy role-playing game Dungeons & Dragons known as a beholder.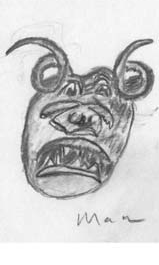 In Her Own Words:
From her article, Utilizing Hypnosis and Ego-State Therapy to Facilitate Healthy Adaptive Differentiation in the Treatment of Sexual Disorders:
Once the ego states had been identified, they knew what they needed, and appropriate suggestions were given to assist in meeting those needs. Internal helpers were revealed and utilized as well as a 'spirit guide' that the client called Mary. She described Mary as someone God had sent her years ago to help her with spiritual issues but indicated that Mary 'was not a part of her,' that she was external. Nonetheless, we still utilized her to assist with the frightened children, and Rhoda found this very comforting.
To patients in a DID newsletter:
I remember working with one individual for almost a year, and when I was telling her about an email that was sent to me by one of her alters. She said, 'I know you're telling me the truth, but I have to admit it's still really hard to hear things like this, as I'm quite sure I haven't been on the computer all this week: a part of me still worries you might be trying to trick me.' This is an all too common feeling and one that is easily understood given the difficulties, memory impairment, and vulnerability that often accompany this disorder.
From her article, Fostering Internal Cooperation Through the Use of Imagery in the Treatment of Dissociative Identity Disorder:
"Individuals with D.I.D. are often in a state of altered consciousness, thus making them great candidates for hypnotic techniques such as imagery. Because of their high level of hypnotizability, they are usually highly responsive to these types of interventions."