Advanced degree: MA (Clinical Psychology), Pepperdine University, 2008
License: LMFT (#49234), California Board of Behavioral Sciences, 2010-2022
Office: Pasadena Trauma Therapy, Inc.,
261 S Catalina Ave, Pasadena, California 91106
(818) 275-0776, [email protected]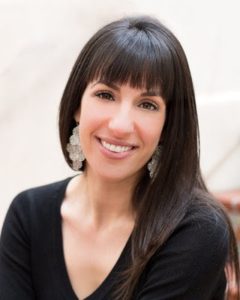 Other professional affiliations, past and present: 
D'veal Family and Youth Services, 2008-2010
Private group practice, 2009-2014
Why Cristina Mardirossian is on our radar
Cristina Mardirossian is a trauma-focused therapist working in California. She believes in the notion of traumagenic dissociation, and counts the treatment of DID among her specialties. She gave an online workshop in 2019 to train therapists in the treatment of DID, in which she discussed structured internal parts such as "littles" and "enforcers/protectors," and treatment techniques like "internal meetings" suggesting a very literalist view of DID.
Mardirossian spoke at the Survivorship Ritual Abuse and Mind Control 2020 Conference on the topic of "Identifying the Personality Systems of Mind Control Survivors and Trauma Treatment." Survivorship is an organization for supposed survivors of ritual abuse and mind control, and has long been run by the serially unstable Neil Brick. Survivorship pushes the conspiracy that advanced torture-based mind control techniques are being employed by occult groups and the CIA  in order to program individuals. These masters of dissociation, the story goes, are able to create DID in their subjects and program sophisticated suites of alters (including the aforementioned enforcers/protectors) with various purposes such as defence against attempts at recovery.
Mardirossian believes in the notion of embodied trauma and has a penchant for fad treatment modalities.  She is a practitioner of EMDR and the related Brainspotting technique.  She employs a form of somatic therapy called Trauma Resiliency Model that is supposed to "balance the nervous system."  She is also a certified practitioner of Havening Techniques, wherein the patient is rubbed on the hands, arms, shoulders, and face in order to help alleviate the emotional baggage accompanying their trauma.
In her own words