Education (advanced degrees):
MEd, University of Toronto
PhD, University of Toronto, 1988
Licenses/Certifications:
C.Psych, Certificate of Registration as a Psychologist
The college of Psychologists of Ontario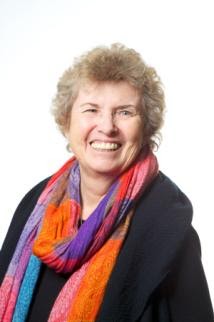 Professional affiliations (past and present):
Queen's University Department of Psychiatry
Director of Personality Disorders and Psychotherapy, 1995-present
The Muskoka Meeting Place for Counseling and Education (Gravenhurst, Ontario)
Director of Education/Dissociation, c. early 1990s
The Ontario Institute for Studies in Education
Director of Education/Dissociation, c. late 1980s
Why Margo Rivera is on our radar
Margo Rivera was active in the height of the Satanic Panic and treated supposed survivors of SRA.  To her credit, Rivera has occasionally since been moved to strike quite reasonable tones on issues such as the existence of a highly orchestrated international intergenerational Satanic cult conspiracy.  With or without Satanic elements, she clearly believes in widespread extreme abuse and that this abuse is responsible for similarly widespread DID and other dissociative phenomena.  She also believes that targeted mind control techniques are being employed by abusers, which fits into the ISSTD's RAMCOA conspiracy theory of an organized network of sophisticated child abusers complete with people in high places to protect its interests.  Naturally, she believes that traumatic amnesia, either organic or programmed by torture and mind control experts, is a real phenomenon and commonplace in these cases.
Rivera views dissociation and her work through a postmodern lens, free from the rigid bounds of traditional scientific methodology and analysis.  She has also long been focused on issues of gender and sexuality.  The combination of these proclivities leads Rivera to some troubling conclusions and points of view.  One is that a DID patient's alters can vary along gender and sexuality lines.  This both suggests a particularly simplistic view of DID/alters, and also makes room for the disturbing possibility that her or others might see atypical gender identity or gender fluidity as a sign of DID, leading more people needlessly down that rabbit hole.  Finally, she frequently writes about the plight of 'multiples' and survivors of supposed ritual abuse or mind control as a sort of civil rights struggle, particularly when the scientific bona fides of DID and related matters like repressed memory are being called into question.
Rivera trained budding therapist Dale Ault to treat MPD in the late 1980s in Ontario.  Gail MacDonald, an existing client of his suffering from substance-abuse and emotional issues, later wrote that his entire modus operandi changed when he learned about MPD.  Many of his clients suddenly started exhibiting symptoms of MPD.  Gail noted that most of Ault's patients "got much sicker upon entering therapy."  For her part, she was treated with hypnosis and guided imagery, told to read Sybil and The Courage to Heal, and would up in the sadly familiar fantasy world of Satanic Ritual Abuse.
The issue of multiple personality is embedded in the issue of child abuse, particularly the sexual abuse of young girls.
We live in a society that has a powerful vested interest in protecting privilege, especially male privilege, and, therefore, no child in any family is safe from sexual predation.
We all have faulty memories, but most of us remember the most significant events in our lives, at least in a general way, once we get past our first few years. How is it that some people can completely forget hideous acts perpetrated against them day after day for years?The answer is we do not really know how it can happen - that is, how the brain sequesters information that is powerful and important (such as memories of repeated acts of child abuse) and renders it inaccessible either for a period of time or for all time.
Traumatic memory, however, is sometimes much more fixed, much less malleable - and therefore much more reliable as to detail - than less charged memories, for the very reason that such memories are more difficult to integrate into a general cognitive schema.
Many individuals encode their experiences in a way that is not distorted. Vivid and detailed recollections of traumatic events are often retrieved from dissociated states of consciousness, where previously they had been inaccessible to the individual's day-to-day consciousness.
The False Memory Syndrome Foundation's professional proponents' most common tactic is to attribute to clinicians a view of memory - the video recorder view - that is not held by many, if any, therapists.
Assessing the accuracy of memory retrieved from altered states of consciousness involves exploring the degree of distortion inflicted on the individual's perception in the original state, as well as the influences that are later brought to bear.
[FMSF] is a relatively wealthy organization, with a large public relations budget, and one of the main solutions to their perception of the problem of so-called false memories is to bankroll lawsuits against psychotherapists who work with abuse survivors, with the long-range goal, according to their newsletter, of shutting down the business of sexual abuse treatment altogether. Their attacks on individual therapists are often scurrilous and irresponsible, and although they pay lip service to the reality of child sexual abuse as a social problem, they do not advocate education to remedy what they see as therapeutic mistakes and excesses. Rather, they support the destruction of the community of psychotherapists in the courts and in the media, the court of public opinion.