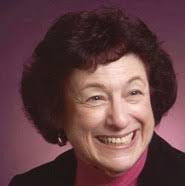 Licenses and Certifications
Virginia License #0101032049 (active)
District of Columbia License Number: MD2743 (currently inactive)
Psychiatry Certificate No. 23044
Practices and Positions
Titles
Education
Medical School: George Washington University School Of Medicine And Health Sciences
Residency: National Institute of Mental Health: St. Elizabeths Hospital (Psychiatry)
Awards
Publications
Overview
Joan A. Turkus is a psychiatrist from Virginia whose career is embellished with awards and positions of influence in the pseudo-scientific community. She is co-founder of The CENTER: Posttraumatic Disorders Program, which offers treatment for those with "serious personality disorders" and "intensive therapy for victims of emotional or sexual trauma," among other services. She is the Medical Director for TraumaSci: Complex Trauma Disorders Program at Dominion Hospital. Turkus is also currently the Adult Course Director at ISSTD. Joan's work has centered around dissociative disorders and childhood abuse and trauma, and continues to be a promoter of pseudo-scientific methods.
Turkus has training in clinical hypnosis and EMDR, or Eye Movement Desensitization and Reprocessing, which is a type of therapy that claims to be a "natural healing process in the brain through alternating eye movements, sounds, or taps." This therapy claims that "EMDR therapy helps the brain process these memories and allows normal healing to resume." According to the report written by Grant J. Devilly of University of Melbourne, "Eleven out of the 13 dismantling studies assessing the utility of eye movements found no significant benefit to their inclusion in the procedure. The two studies that did find a superiority for eye movements did not utilize standardized measures, control for therapy credibility/expectancy, investigate treatment fidelity, or maintain the various no-eye-movement groups until follow-up." However, it should be noted that there is some recent research suggesting EMDR can be beneficial if implemented cautiously. Turkus is currently a full member of the EMDR International Association.
Turkus is also an advocate of using hypnotherapy in retrieving traumatic memories, most commonly for the diagnosis and treatment of DID. In her article, The Spectrum of Dissociative Disorders: An Overview of Diagnosis and Treatment, Turkus states, "The heart of the treatment of dissociative disorders is long-term psychodynamic/cognitive psychotherapy facilitated by hypnotherapy." This dangerous pseudo-scientific practice has been found to create false memories, and has been seen throughout the time period of the Satanic Panic, such as in the case chronicled by the book "Michelle Remembers."
Turkus currently teaches courses through ISSTD, from theory and practice of complex trauma and dissociative disorders, and advanced topics of complex trauma and dissociative disorders. These courses offer credit hours when taken by mental health professionals.
In Her Own Words:
"The retrieval of traumatic memories should be staged with planned abreactions. Hypnosis, when facilitated by a trained professional, is extremely useful in abreactive work to safely contain the abreaction and release the painful emotions more quickly."