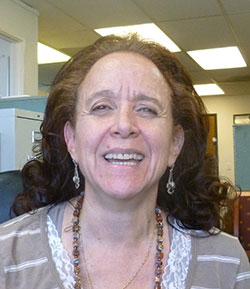 Education: PhD, California School of Professional Psychology, 1984
Licenses:

Psychologist - #PSY 9382 (California Board of Psychology)
Marriage and Family Therapist - #MFC 17912 (Board of Behavioral Sciences)
Play Therapist and Supervisor - #S 444

Office: 3505 Camino del Rio S #212, San Diego, CA, 92108
Professional affiliation outside of private clinical practice:
Operates the End Ritual Abuse web site.
Overview:
In her academic writing, website, presentations, and podcast/radio appearances, Ellen Lacter openly advocates for the legitimacy of numerous dangerous conspiracy theories.  These include the existence of an organized network of ritual abusers whose aim is to install advanced mind-control programming in children, an active role played by the CIA and other government agencies in Manchurian-style mind control ventures, and a sophisticated cover-up of these activities via the placement of insiders in government, intelligence, and law-enforcement agencies.
In Her Own Words