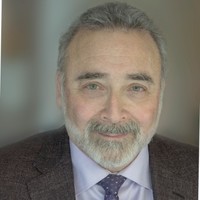 Education: MD, Yale University School of Medicine (1975)
Board certifications: Psychiatry
Licensure:

D0025986 (Maryland)
G 41236 (California)

Office: 6501 N Charles St Baltimore, MD 21204, (410) 938-5075
Notable Titles and Acts:

President of the International Society for the Study of Trauma and Dissociation (1991-1992)
Founder and Medical Director, Trauma Disorders Program at Sheppard Pratt Health Systems (1992-present)) (see also: Joyanna Silberg)
Adjunct Professor, University of Maryland School of Medicine
Published 70+ research articles and book chapters
Richard Loewenstein was writing on multiple personality disorder (MPD) as early as 1984, and remains a stalwart researcher and clinician in the world of MPD -- rebranded as Dissociative Identity Disorder (DID). He arrived at Sheppard Pratt Health Systems near Baltimore, MD in 1987, at which time the MPD diagnoses "skyrocketed." In 1992, he founded the Trauma Disorders Program at Sheppard Pratt, where he remains its Medical Director.
Sheppard Pratt became one of a handful of notorious "MPD mills" around the US in the 1990s, each producing huge numbers of cases rather suddenly. The therapists running these programs had a community in the International Society for the Study of Trauma and Dissociation (ISSTD) and would consult on each others' cases. Loewenstein in particular consulted on a case at colleague Judith Peterson's Dissociative Disorders Unit at Spring Shadows Glen Hospital in Houston, TX.  This consultation took place for insurance purposes in 1992.  In early 1993, the unit would be shuttered shortly after a routine inspection by Medicare officials found it in such a disturbing state in its standard of patient care that they immediately called in state health officials.
Loewenstein has written extensively on diagnostic criteria for MPD and related disorders, including a number of papers effectively aimed at training clinicians to identify likely cases of MPD. These criteria range from more rigid, numerically-scored metrics to long lists of questions, which the clinician may have to "ask … in a number of different ways" to elicit the appropriate response, to looking for broad and vague physical cues such as "subtle facial or body shifts" such as shifts in "position or posture."
Loewenstein is a contributor to the ISSTD's Ritual Abuse, Mind Control, and Organized Abuse (RAMCOA) Special Interest Group.  In October 2018, RAMCOA offered a webinar containing a course by Loewenstein called "Negative Therapeutic Reaction and Stuck Cases: Mind Control Transference in the Treatment of Dissociative Identity Disorder." The course was aimed a number of "specific therapeutic situations" including those involving "Sadistic abusers, often in organized groups, with a variety of manifest belief systems, who focus on complete enslavement of victims using extreme torture to dominate, control, completely abase, and humiliate victims, and to create automatic obedience" and earned those whose completed it continuing education credit for major professional societies like American Psychological Association and Association of Social Work Boards.
In His Own Words: