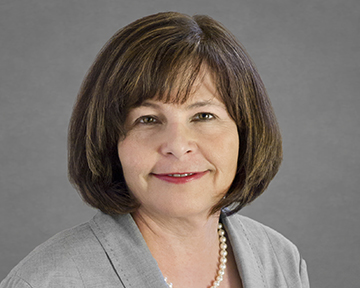 Education:
PhD, The Ohio State University, 1979
Specialization: child clinical and developmental psychology
License: Maryland: 01587
Office: Childhood Recovery Resources in Baltimore, MD.
Notable Titles and Acts:
Dr. Silberg specializes in the study and treatment of dissociative disorders in children (herein taken to include adolescents). She has been writing on this and related topics, notably child sexual abuse and the debate surrounding traumatic memories, since 1996.
In her writing on the treatment of DID in children, she has consistently made the case that an overly literal interpretation of the alters on the part of the parents and therapist can reinforce dissociation and be detrimental to the ultimate task of integration. Her actual position on the literal/metaphorical status of alters is less clear, as her writing often suggests a very literal interpretation of alters as distinct personalities.
Insofar as she is focused on children, her takes on DID and the repression of traumatic memories have elements of refreshing departure from orthodoxy. In particular, in her integrated developmental model of dissociative pathology in children, she takes a more nuanced stance on their cause as complex adaptations and learned habits reinforced by parent-child interactions, rather than arising from singular traumatic events.
In 2003, Silberg chaired the ISSTD Task Force on Children and Adolescents, which created the Guidelines for the Effective Treatment of Dissociative Symptoms in Children and Adolescents. These guidelines contain much commentary on memory-related phenomena, and explicitly invoke "amnesia for past traumatic events." They also suggest that the attuned therapist should look for evidence of past trauma in children's play and art. Among the list of techniques for "assessing memory problems" one finds
Help the child express feelings associated with the forgotten behavior.
Role-play the forgotten behavior.
Provide abundant contextual clues.
It is unclear exactly what evidence of memory problems or forgotten behavior is supposed to precede the use of these techniques, and even less clear where clues given to a child by a therapist are supposed to originate from. The potential for leading seems difficult to ignore here.
In these guidelines and elsewhere in her writing, Silberg suggests the use of EMDR therapy to help children desensitize to their traumatic past. This modality is controversial, and regarded by many in the field as pseudoscience. Richard McNally summarized the empirical research on EMDR with "what is effective in EMDR is not new, and what is new is not effective." However, a recent paper co-authored by McNally suggests that EMDR can be beneficial if implemented cautiously. Silberg also cites hypnosis as a useful tool in the processing of traumatic memory and rapid access to alter states. She notes that hypnosis is "not advised" for memory retrieval and cautions that therapists should explore the legal implications for witness credibility at court hearings.
Dr. Silberg has a professional preoccupation with the controversies surrounding traumatic memories, DID, and the credibility of child abuse claims in court. She has written several academic papers on these subjects, and was co-author of a report (the culmination of her consultation for DVLEAP) detailing 27 custody cases in which child abuse was first viewed as false and later "judged to be valid."
In 1992, therapist Catherine Meyers referred her patient Donna Smith (then seventeen years old) to Joyanna Silberg at Sheppard Pratt. Meyers believed Smith to have been sexually abused by her father and thought she suffered from MPD as a result, and had pressured Smith to accept this explanation of her psychological problems. Silberg quickly confirmed the diagnosis and the two convinced Smith to commit herself to Richard Loewenstein's new dissociative disorders unit at Sheppard-Pratt upon her eighteenth birthday. Early in her treatment there, she repeatedly expressed skepticism to Loewenstein about the claims of abuse generated with Meyers. He roundly ignored her concerns and proceeded with his own campaign of treatment sessions involving drugs and hypnosis for 20 months, during which she became convinced that she had been subjected to Satanic Ritual Abuse by her parents.
Smith's father's criminal trial for abuse ultimately lead to a hung jury. Within two weeks of the mistrial, Smith was abruptly and inexplicably discharged from Sheppard Pratt. She has since come to realize that none of the claims of abuse or cult behavior generated by her treatment with Meyers and Loewenstein were based in reality and has reconciled with her family. She filed a lawsuit in 1996 against Sheppard Pratt, Meyers and her employer Calvert Psychiatric Associates, Silberg, and Loewenstein. The parties ultimately settled out of court. (For a sense of how devastating these events can be to other family members, be sure to read this article at the Washington Post.)
The video below is taken from ABC News 20/20 "Lost Daughters" with correspondent Lynn Sherr:
But the Smith story doesn't end there. In a 2013 presentation entitled "Backlash Against Child Abuse Victim Advocates," presented at a conference hosted by the Institute on Violence, Abuse and Trauma, Silberg discussed several complaints filed against her by accused fathers during 2002-2003 at Sheppard Pratt. In discussing the first of these (which was a suit brought by Smith's father), she refers simply to "a father accused of abuse" and "a teenager who confided in me." Silberg seems to recognize no personal culpability for having delivered a mentally vulnerable teenager into a self-serving setting that lead to her mental and familial situation becoming very much worse.
The audio below is from the presentation:
Dr. Silberg has served as an expert witness on the topic of child sexual abuse at many court preceedings, and her record here contains a number of troubling episodes.
In Her Own Words:
Joyanna Silberg also endorses a bizarre narrative of Satanic Ritual Abuse Mind-control as told in a book, Twenty-Two Faces authored by conspiracist Judy Byington, which purports to be a true story involving prophecy, ESP, divine intervention, spirit possession, and Multiple Personality Disorder. Despite the book's supernatural claims, Silberg writes "those of us on the frontlines treating children and adults on a day to day basis who have suffered severe forms of torture, child abuse and sadistic practices, are all too familiar with the kinds of crimes and disorders described in Twenty-Two Faces."