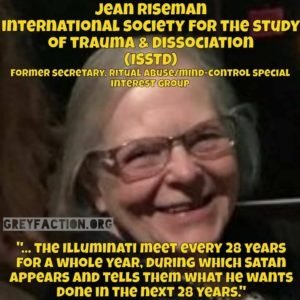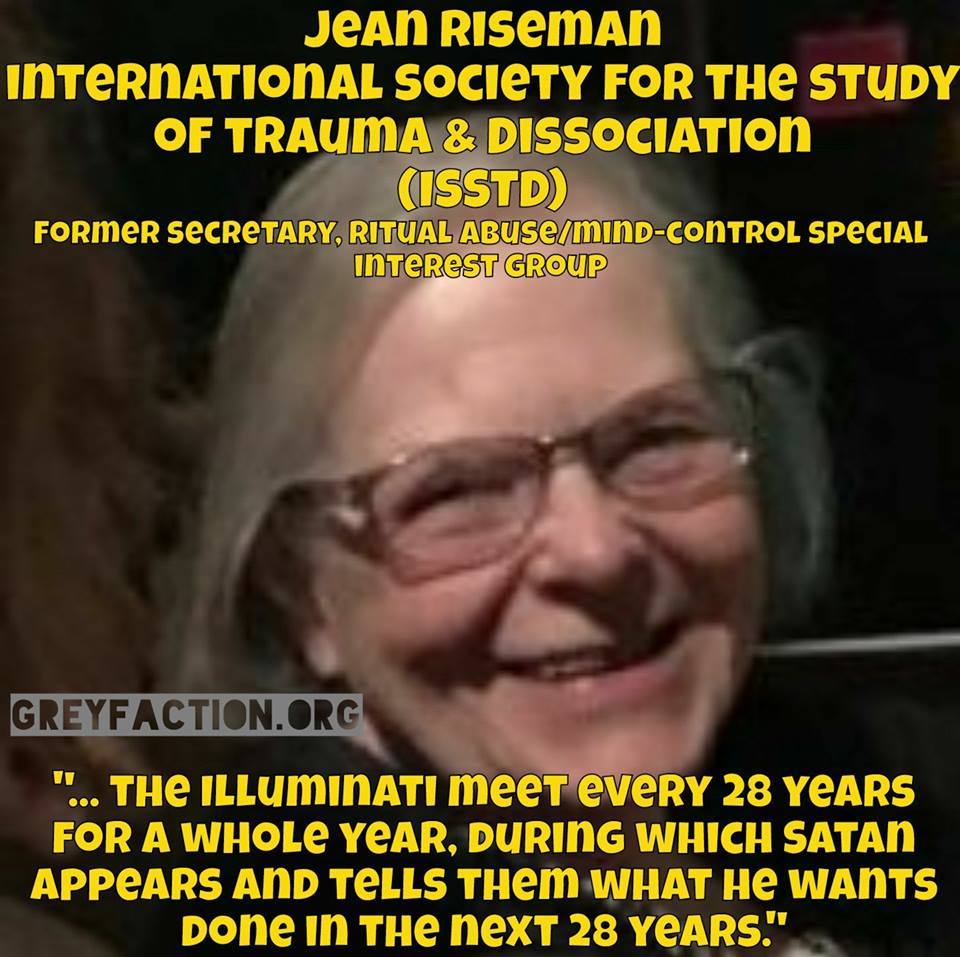 Riseman writes on her blog: "It seems that the leaders of the Illuminati meet every 28 years for a whole year, during which Satan appears and tells them what he wants done in the next 28 years. The Illuminati leaders then plan out the actions to be taken and who will do them. The last Feast of the Beast was in 2010 and therefore the next will be in 2038."
Riseman seems particularly concerned with the "difficult dates" calendar, as posted annually by Survivorship, listing, almost daily, alleged Satanic holidays. Those oppressed by Satanic Cult abuse and mind-control are advised that certain types of "abuse" are enacted on these days, but are warned on the calendar's web page to "use caution when reading this page.  This page has words and dates that may remind survivors of their programming." The message to the alleged survivors seems to be that horrors await them nearly every day of the year; horrors so unspeakable and perhaps inevitable, that they are cautioned against even reading a forewarning of their occurrence.
This cripplingly paranoid and irrational mentality is being sanctioned by professional mental health organizations and sold to vulnerable mental health consumers. There is simply no excuse for this failure of professional mental health oversight that would allow an organization like the ISSTD — which would harbor one as extremely delusional as Jean Riseman — and any of those associated with it, to continue to operate in any type of credentialed capacity.