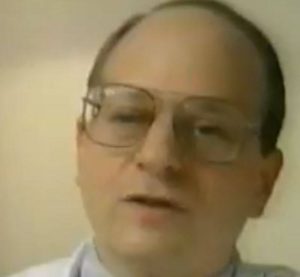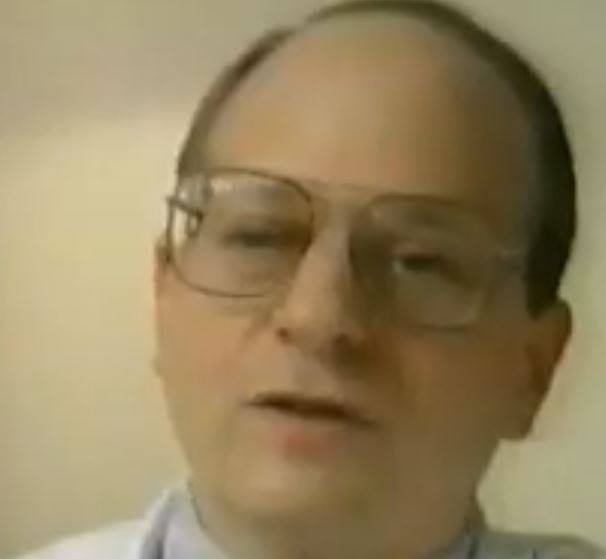 Education: MD, University of Illinois College of Medicine, 1968
Board certifications: Psychiatry
License: M​E​D​-​P​H​Y​S​-​L​I​C​-​1​0​3​7​6 (Montana)
Office: 114 Rocky Mtn Ln., Butte, MT 59701
Notable Titles and Acts:
Co-Founder of the International Society for the Study of Trauma and Dissociation (ISSTD, then the ISSMPD), 1983
President of the ISSTD, 1984-1985
Adjunct Attending Physician and Instructor, Department of Psychiatry, Rush Presbyterian St. Luke's Hospital (Chicago), 1985-1998
Co-Founder and Director, Dissociative Disorders Program and Unit, Rush North Shore Medical Center (Skokie), 1987-1998
Author of Treatment of Multiple Personality Disorder, as well as 40+ research articles and book chapters.
Overview:
Bennett Braun began writing on MPD in 1983, and was a key figure in the development and study of this supposed condition.  Much of his early writing focused on hypnosis as a therapeutic technique for treating MPD and other dissociative disorders.  He also wrote a number of papers aimed at codifying scientific models of dissociation and supporting the orthodoxy of its origin in past trauma.  His book The Treatment of Multiple Personality Disorder (1986) was the early standard on the subject, and his "BASK" model of dissociation was widely influential. He even appeared in the infamous 1988 episode of "The Geraldo Rivera Show" titled Devil Worship: Exposing Satan's Underground, a so-called documentary for which Rivera himself eventually apologized.
Braun's take on MPD was simplistic even by the standards of his milieu.  In a 1989 paper, he wrote: "In a literal sense, MPD is a condition wherein the 'splitting' of life history among two or more personalities becomes a mechanism of psychic survival."  In the same paper, one finds: "As indicated earlier in the paper, true MPD is characterized by the existence of alter personalities with discrete life histories, by secrets, and by an abuse history that almost always must be uncovered."  Braun's career is filled with troubling episodes in which the quest for memories of the supposed underlying traumatic events led to belief in grotesque confabulations that further destabilized his mentally vulnerable patients, and sometimes effectively destroyed their lives.
Braun's status as an authority was not confined to the academic and therapeutic communities.  He became a guru of sorts to a segment of the American feminist movement that was sympathetic to this practice of recovering memories of childhood abuse.  Gloria Steinem attended ISSTD (then ISSMP&D) conferences and even presented Braun with an award for his "services to women" at one such conference.
Braun was a pioneer in the institutionalized treatment of dissociative disorders.  In 1995, Richard Kluft said "Every MPD patient in the country owes a personal debt of gratitude to Buddy [Braun].  He's the first ever to get a unit set up for these people, and all the other units around the country follow the trail he has blazed."  The unit Kluft refers to is the Dissociative Disorders Unit at Rush North Shore Medical Center in Skokie, IL (a branch of Rush-Presbyterian-St. Luke's Medical Center), which he founded with colleague Roberta Sachs in 1987.  This unit was shuttered in 1998, two months after it (along with Braun and child psychologist Elva Poznanski) lost a $10.6 million settlement over the treatment of former patient Patrica Burgus and her family.
Patricia Burgus entered Braun's care at Rush in 1989 and was treated for MPD over the course of six years.  During this time, she was heavily drugged, often held in restraints for long periods of time, and hypnotized daily as part of a therapeutic regimen intended to recover and process supposedly hidden memories of past trauma.  Through this treatment, she would come to believe that she had been a high priestess in a Satanic cult that her family had belonged to centuries.  She believed that she had raped, tortured, and cannibalized thousands of children. She accused her parents of sexually abusing her as a child, and claimed to have sexually abused her own two children.  The latter would be hospitalized in Rush's child psychiatric ward because, Patricia claims, Braun feared that the children would be a target of her cult.  They would remain hospitalized for three years under the care of Dr. Poznanski, despite having no apparent symptoms of any psychiatric condition.  During this time, they were subjected to a campaign of harassment in pursuit of memories of Satanic cult practice.  On one occasion, Braun brought handcuffs and real handguns to a session with the children in the hope that they would trigger such a memory.
Braun's disregard for professional boundaries was further apparent in a disturbing treatment session in which Patricia was told to strip naked and draw cult symbols on herself with a marker.  No doubt due to the drugs and hypnosis, she had no recollection of this but woke to find the symbols written on her body.  To her horror, she would later see pictures of her marked up naked body as part of an ISSTD presentation Braun gave about her case.
Braun also believes in mind control, and that Satanic cults have sophisticated abilities to program their victims.  In the 1989 training video Ritual Child Abuse: A Professional Overview, Braun stated of these programmed victims: "What you're trained to do is self destruct if you should remember too much."  It is unclear how he reconciled this notion with the fact that his treatment regimen consisted largely of trying to produce exactly the memories to which this bizarre statement refers.
The Burgus malpractice lawsuit was just one of at least a dozen cases that have been brought against Braun to date, in addition to being listed as an unindicted co-conspirator in the criminal trial of Judith Peterson et. al.  Another case of note is that of Elizabeth Gale, who entered Braun's care in 1986 for depression.  Under the familiar battery of drugs, hypnosis, and long sessions in restraints, she would soon come to believe that she had MPD and had been active in a Satanic cult.  Her role in the cult was that of a "breeder" - she had supposedly borne several children who were ritualistically sacrificed at birth.  With Dr. Braun's support, she had a tubal ligation to prevent the cult from further using her in this capacity.  In reality, Gale had never been pregnant, and never will.  She eventually sued Braun and Rush colleagues Roberta Sachs and D. Corydon Hammond, and won $7.5 million in a settlement in 2004.
Braun's Illinois license was suspended in 1999 for two years, and he was no longer able to qualify for adequate malpractice insurance coverage to practice in the state.  In 2000, he was expelled from both the Illinois Psychiatric Society and the American Psychiatric Association.  In 2000, he surfaced in Montana where he briefly became Clinical Director of Shodair Children's Hospital despite having no license to practice in Montana or anywhere else.  He would soon be moved to an administrative position of liaison between the hospital and insurance companies.  Despite his troubling history, he was granted a license to practice in Montana in 2003, where he still practices today.  He has recently been the subject of another patient lawsuit, and also attracted DEA attention in 2017.
In His Own Words: